V Press LC Welcomes Your Submissions Year Round
We invite submissions from anyone, anywhere in the world, and we look forward to reading each entry.
Submission Details
GENERAL BOOK SUBMISSIONS:
General Submissions will be accepted year round. V Press LC offers a competitive book contract for those authors we publish.  
Book Submission Details
If we request your book, below are the sizes we like to Publish:
CHAPBOOK entries should consist of 29-49 poems–No more than 49 poems in a submission! ($5 reading fee)
     In each of the categories below V PRESS LC understands if an author may need to go slightly over or under in         word count–however, the amount should not be significant.
POETRY BOOK entries should consist of 50-120 poems. ($25 reading fee)
NONFICTION BOOK entries should be no more than 75,000-100,000 words.  ($25 reading fee)
 NOVEL entries should be no more than 70,000-100,00 words.  ($25 reading fee)
 COMPILATION entries should be no more than 50,000-70,000 words.  ($25 reading fee) Note: Compilation pieces can consist of letters, essays, short stories, micro fiction, or a combination of writing styles–if unsure contact us and we will let you know if your work qualifies. Also, keep in mind that this is not a poetry book/chapbook submission category–poetry will only be accepted if it is part of a hybrid piece.
GENERAL BOOK SUBMISSIONS DETAILS: Submit a query letter, a synopsis, and the first three chapters of your manuscript for consideration. If we are interested we will ask to see the full manuscript. If we like that, we may offer you a competitive book contract.
V Press LC accepts any of these genres for general submission: Poetry Book, Poetry Chapbook, Prose Chapbook, Novel, Nonfiction, Flash, Short Stories, Essays, or Hybrid Manuscripts. And we are now also accepting Graphic Books (Novel, Memoir, etc.).
What you get
General submissions have no cash award. However, the author will be offered a competitive book contract if their submission is chosen for publication. 
What we like
V Press LC loves to read fresh and original works. We lean more towards writing that empowers, educates, inspires, encourages or moves us in some way–the best works are those that get into the bones and the reader carries them around for a while. But know that there are some works we will publish simply for the enjoyment of reading them. Submit and surprise us. We love to be surprised.
What we don't want
V Press LC does not want to see any works involving child abuse, graphic sexual deviations, horror, or anything that is just plainly too graphic for general adult audiences. If it disturbs the general reader then it's not for us.

The following are more works that we are not interested in seeing/reading: self-help & 'how-to,' religion and spirituality, erotica, textbooks, or technical/professional works.
Rights & Rules
Multiple submissions are allowed and encouraged, but each submission must be accompanied with a reading fee.
Simultaneous submissions are also welcome and encouraged. Kindly let us know if your submission has been accepted elsewhere.
Submit only the first three chapters instead of the full manuscript. Include the table of contents if necessary and a 2-3 page synopsis (for novel, story compilations or nonfiction book entries) after the title page. Please use Times New Roman 12 pt. font, and submit your document as a Word attachment. 
Response Time
Response times can vary. However, the current response time is generally 3 to 5 month–though it can take longer if we have a lot of submissions in the slush pile. Response time, of course, depends on many factors: number of submissions, length of submissions, and more. We assure you that we will work as fast as humanly possible to reply in a timely manner while still giving your manuscript the full attention and review that it deserves.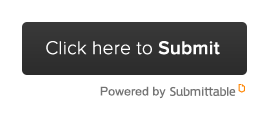 Submit your best. 
Submit shorter works (Fiction, Nonfiction, Fiction Flash, Nonfiction Flash and/or Poetry) to our Running with Water anthology page.